GRAPHIC DESIGNING
Graphic design can be used by companies to .......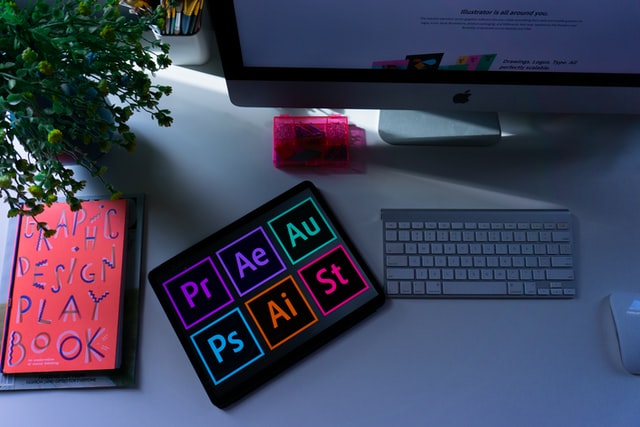 TekNavigators is focused on building brand identities that catch the embodiment of a business and impart it through straightforward yet convincing visual plans. Through creative narrating and extraordinary visuals, we assist organizations with standing apart among new and recognizable crowds on different stages. We are a key and custom-tailored marking organization that endeavors to make imaginative ideas supported by inventive advanced arrangements. We are committed to bridging the joined powers of grant-winning inventive thoughts, and state-of-the-art innovation.
We want to make an "Innovative Consistency" rather than a highly contrasting standard strategy. At TekNavigators, we deal with each phase of the innovative flow from idea, proficient photography, joined with influential duplicate and improved Visual format.
Graphic design can be used by companies to promote and sell products through advertising, by websites to convey complicated information in a digestible way through infographics, or by businesses to develop an identity through branding, among other things.
"Every day, we take many of the subtly artistic things around us for granted. But hidden in every magazine corner, exit sign or textbook lies a set of design ideas that influence our perceptions," says Jacob Smith, founder of illustration studio ProductViz.
It's also important to remember that although many graphic design projects have commercial purposes like advertisements and logos, it is also used in other contexts and graphic design work is often created purely as a means for artistic expression.
Graphic design basics
To better understand the meaning of graphic design, it is important to be aware of the elements and principles that make up design. Elements are used in conjunction or opposition with each other to create visually striking and impactful designs.
These graphic design elements include:
Color
Form
Line
Shape
Size
Space
Texture
Graphic designers also adhere to the principles of design, which are essentially a set of guidelines that help a design achieve effective composition. These basic principles aid in creating balance and stability for the piece of work.
These graphic design principles include:
Balance
Contrast
Emphasis
Movement
Proportion
Rhythm
You've heard the old saying that "rules are meant to be broken," which can certainly ring true in this case. But a good graphic designer must first understand these principles before making the conscious decision to break them.
Types of graphic design
As mentioned earlier, there is no single graphic design meaning. Graphic design is composed of many fields and specializations, ranging from print and web design to animation and motion graphics. Graphic design offers opportunities and options for individuals of almost any interest.
If you'd asked someone 30 years ago to define graphic design, their answer would have likely been focused on print-related examples like magazines, movie posters and advertisements. Now we're living in the digital age, which has given birth to several new types of graphic design.
Some of the most notable modern-day graphic design examples stem from advancements in technology. Here's a glimpse of some of these types of graphic design:
Website design involves creating engaging and intuitive web pages for users. This includes overall layout, color scheme and navigation.
User experience (UX) design is focused on ensuring a website or application is easy and satisfying to use. These designers emphasize value, usability, adoptability and desirability.
Motion graphics design—or animation—brings visual elements to life through special effects, TV shows, video games and movies.